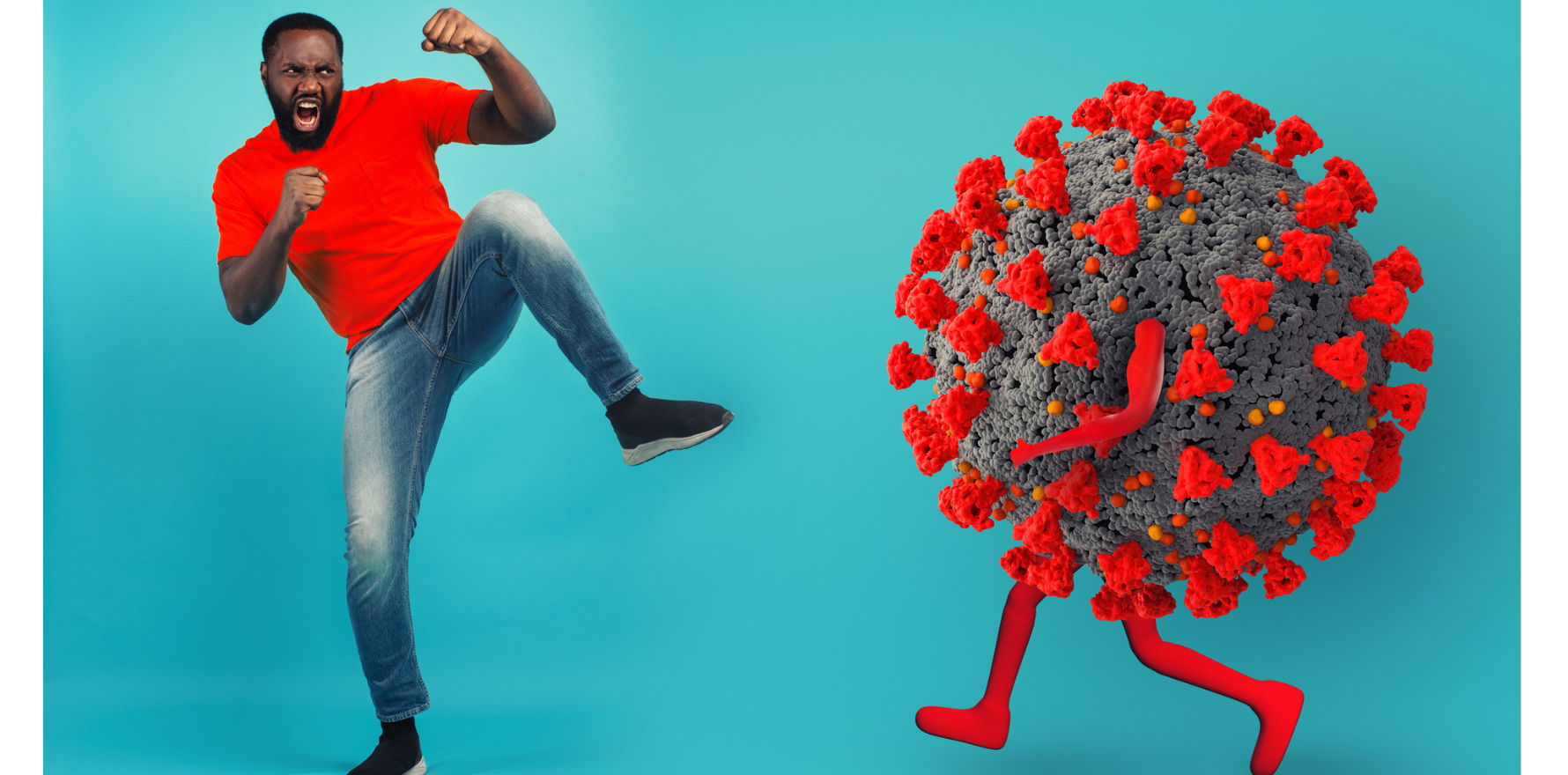 A new study has shown that IBD patients undergoing infliximab treatment developed a lower immune response after a single dose of Pfizer or AstraZeneca vaccines compared to those taking vedolizumab.
The study, published recently in Gut, also found that immunisation after SARS-CoV-2 infection or a second dose of the vaccine led to seroconversion in most patients. The researchers recommended that patients treated with infliximab be prioritised for optimally timed second doses of the vaccine.
Gastroenterologists at the UK's University of Exeter Medical School recruited over 1200 patients with IBD. Two-thirds of them were taking infliximab (n=865), an anti-TNF monoclonal antibody which is used for a number of autoimmune diseases including RA, AS, psoriasis, PsA and IBD. One-third of the participants were treated with vedolizumab (n=428), a gut-selective anti-integrin α4β7 monoclonal antibody.
Participants were further stratified into those who'd had COVID-19 infection and those who hadn't.
The researchers measured the anti-SARS-CoV-2 spike antibody concentrations at three and 10 weeks after vaccination in patients without evidence of prior infection.
They also measured the antibody response in patients with a previous COVID-19 infection or a second dose of the Pfizer vaccine.
Anti-SARS-CoV-2 antibody concentration was lower in patients treated with infliximab than vedolizumab following one dose of the Pfizer or AstraZeneca vaccines, independently from a previous COVID-19 infection.
But the antibody concentrations were higher in patients with prior SARS-CoV-2 infection and those who received a second dose of the Pfizer vaccine.
In addition, being over 60 years old, the use of immunomodulators, Crohn's disease and smoking were associated with lower antibody concentrations. Conversely, non-white ethnicity was associated with higher antibody concentrations.
"It's not entirely surprising," said Associate Professor Peter Wong, a rheumatologist at Westmead Hospital in NSW.
"Most of our biologics are going to blunt post-vaccination responses. We've seen this with other vaccines, such as the influenza vaccine, that a lot of DMARDs – conventional synthetic, biologic or targeted synthetic DMARDs – block post-vaccination serological responses. So that's not unusual."
"The question is, how important is the blunting of these post-vaccination serological responses?" said Professor Wong, adding that a low antibody concentration does not translate to reduced efficacy in patients.
What is yet unknown, said Professor Wong, is whether vaccines reduce bouts of infection, hospitalisation and death in patients taking infliximab or other immunosuppressants.
"That's uncertain," he said. "Even though this paper has reported a reduction in a serological response, it does not actually translate through to real-life clinical events."
In an earlier study, the same research group had found that infliximab blunts the immune system response to SARS-CoV-2, potentially increasing the risk of reinfection.
They recruited almost 7,000 patients with Crohn's disease and ulcerative colitis from 92 UK hospitals. They found that more than half of the participants treated with infliximab did not have detectable antibodies after SARS-CoV2 infection.
Professor Wong said patients taking immunosuppressants might be tested to check their level of immune response after vaccination.
"Not just post-vaccination antibody tests, but maybe we also need to do an in vitro neutralisation assay to look at whether there's functional protection, not just an absolute level of antibody."
Other DMARDs that may reduce the immunological response to the COVID vaccine include methotrexate, rituximab and glucocorticoids. The ARA living guideline for COVID vaccination provides advice on timing the vaccine doses for patients taking these and other DMARDs.
"The bottom line is, everyone on this planet should get vaccinated against COVID," said Professor Wong. "In the context of immunosuppressant, such as infliximab, even though there may be a reduced post-vaccination serological response, patients should still get vaccinated."