13 May 2021
Online exercise program improves knee OA pain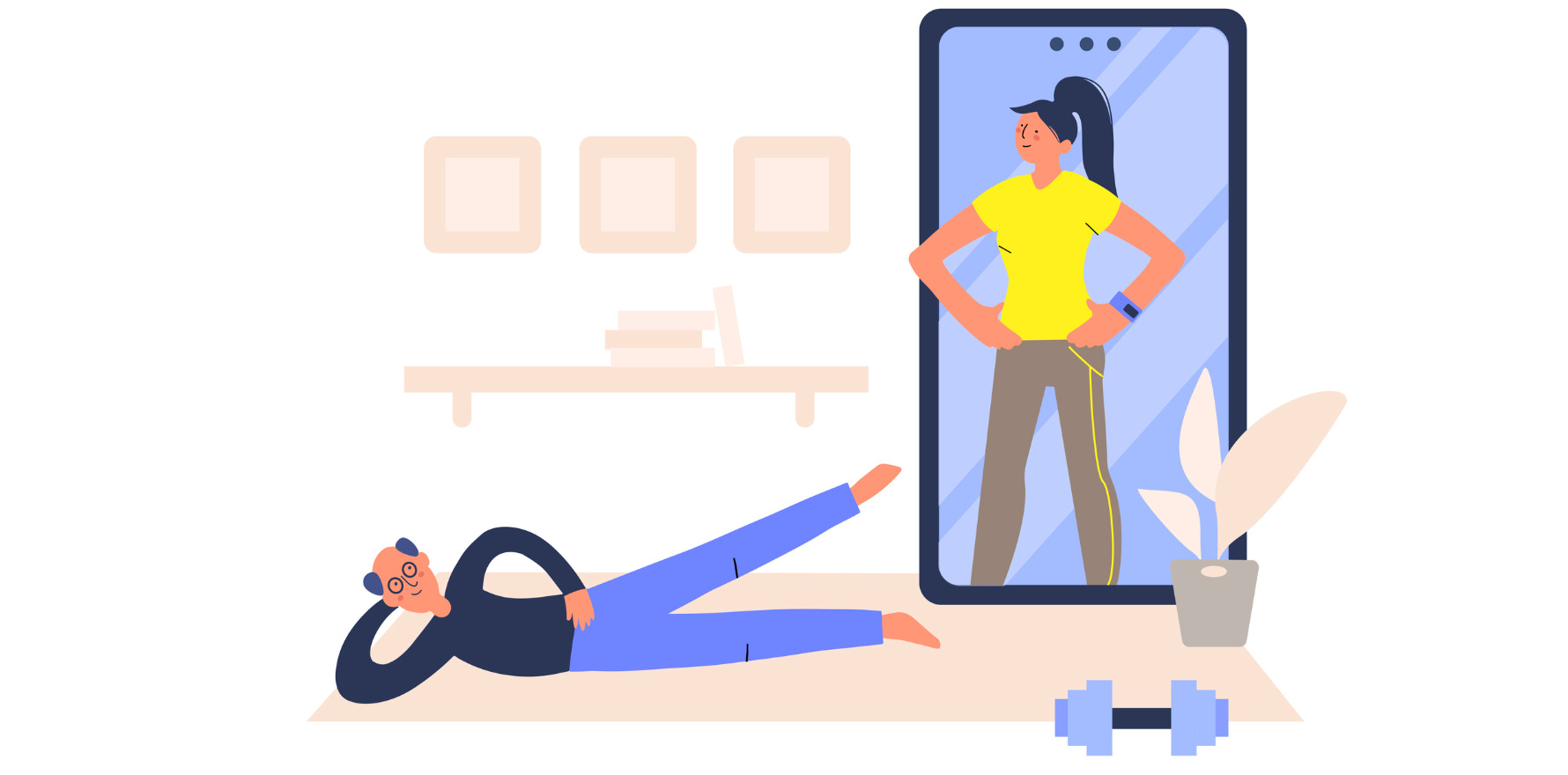 A self-directed 24-week web-based strengthening exercise program, supported by encouraging text messages, improved knee pain in patients with knee OA, a study has found.
The double-blind, randomised clinical trial conducted by University of Melbourne researchers enrolled 206 adults with knee osteoarthritis across Australia for a 24-week program. It was published in JAMA Internal Medicine.
Participants were randomly divided into two groups: the control group had access to a custom-built website with information on OA and the importance of exercise and physical activity, while the intervention group had access to the same information plus a prescription for a self-directed strengthening program and guidance to increase physical activity.
The exercise program was supported by automated behaviour-change text messages that encouraged exercise adherence. The informational website was freely available, and the text messages were developed into a free app.
The researchers found that over 70% of people in the intervention group reported a "clinically meaningful reduction in knee pain" without additional treatments. Participants who took part in the self-directed exercise program also reported improved physical function, quality of life, self-efficacy, and satisfaction.
Overall, the intervention group showed more significant knee pain and physical function improvements than the control group.
"This unsupervised, free-to-access digital intervention is an effective option to improve patient access to recommended OA exercise and to support clinicians in providing exercise management for people with knee OA at scale across the population," wrote the authors of the study.
Strengthening exercising regimes are encouraged in osteoarthritis. But barriers to accessing face-to-face clinics might be limiting widespread uptake.
"This study demonstrates that a remotely delivered exercise intervention can deliver modest improvements that are durable over a 24-week period," said Professor David Hunter, a rheumatologist at the Royal North Shore Hospital and North Sydney Orthopaedic and Sports Medicine Centre, who was not involved in the trial.
"It is important to recognise that this is a trial with a relatively short duration for participants in a disease that usually has chronic symptoms," he said. "This is not meant to substitute for face-to-face care for people who would prefer that, in particular those that might struggle with technology or health literacy aspects when delivered remotely."
Previous trials evaluating self-directed web-based interventions in OA have reported conflicting evidence, with the authors of the current study suggesting this may come down to low engagement levels in some programs. 87% of participants completed the My Knee Exercise program
"Adherence to exercise is highly variable and dependent on a range of factors including the motivation of the population, use of behaviour-change techniques as well as how the intervention is administered and monitored," said Professor Hunter.
"The measurement of adherence is complicated and typically over-reported by most trial participants. In general, adherence is good at the beginning but declines steeply after a number of weeks. This would be broadly consistent with analgesic medications as an example."
In self-directed, unsupervised exercise programs, patient safety might be a concern.
"In this particular trial, there were very few adverse events, and most of them were minor. The concerns generally raised about safety relate to people who have other comorbidities such as cardiovascular disease that may limit their ability to exercise or, in those at risk of falls who may fall while conducting their exercise," Professor Hunter said.
"There are usually relatively simple ways to identify these people and triage them to potentially more appropriate services."
Various other online programs, such as GLAD Australia, have been developed to encourage patients to exercise at the convenience of their own home. These tools might be beneficial for those who live in rural and remote areas.
An alternative to self-directed online programs is live-streamed classes. These might be safer and improve adherence compared to self-directed regimes, said Professor Hunter, but they require more resources than a program delivered asynchronously.