3 February 2022
Preventing long-term pain after knee surgery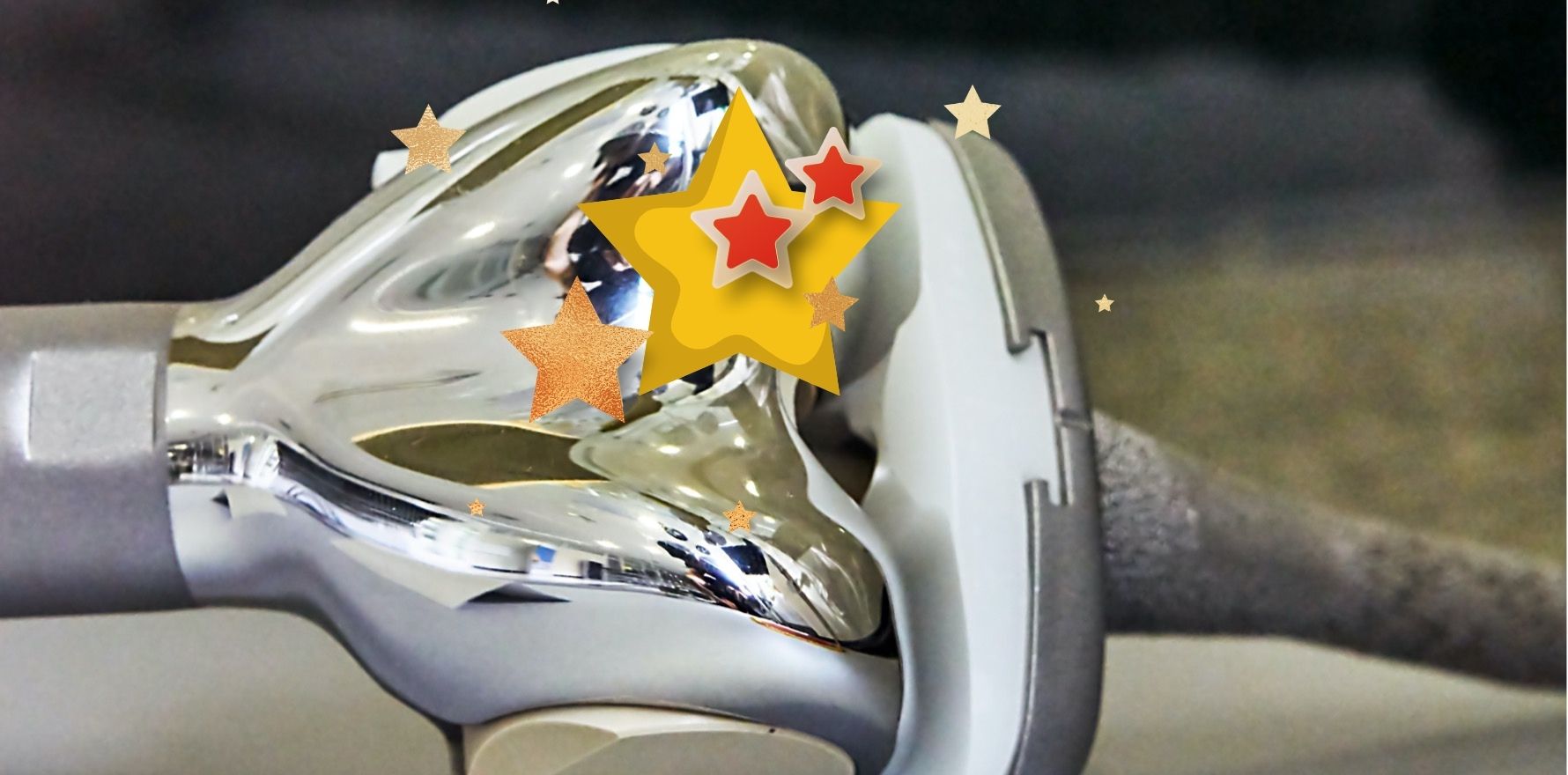 Researchers from the University of Bristol in the UK have evaluated the clinical and cost-effectiveness of a new care pathway for chronic pain after total knee replacement.
The study, published in the Lancet Rheumatology, showed that patients who received the Support and Treatment After Replacement (STAR) care pathway had less pain and better quality of life at six and 12 months after treatment, had fewer and shorter hospital readmissions and took less unpaid time off work.
"People with long term pain say that pain stops them from doing things they value, including taking part in work, family and social activities. Pain can also change a person's mood, sometimes leading to anxiety and depression," said Professor Rachael Gooberman-Hill, Director of Bristol's Elizabeth Blackwell Institute and lead researcher for the STAR programme.
"Improving care and support for people with long-term pain after knee replacement will benefit patients, the NHS and society."
Over 300 patients from eight NHS hospitals with chronic pain at three months after total knee replacement surgery were randomised (2:1) to the STAR care pathway plus usual care or usual care alone.
The STAR intervention consisted of multifaceted pain management strategies tailored to the participant needs after a thorough assessment.
Participants could be referred to existing services for chronic pain management. These services include referrals to an orthopaedic surgeon for pain attributable to surgical factors or suspected infection; to a physiotherapist for muscle strengthening and exercise; to a GP for further assessment and treatment of mood disorders or for treatment of neuropathic pain; and to a pain specialist for treatment of complex regional pain syndrome.
Usual care consisted of a routine follow-up with a surgeon at six weeks post-operative and additional follow-ups if requested. None of the eight hospitals provided follow-ups with a pain specialist.
At 12 months post-treatment, participants in the intervention group had better outcomes than those who received usual care alone.
"People have a knee replacement to relieve their pain, and it's immensely disappointing if they find that they have long-term pain afterwards," said Professor Gooberman-Hill.
"Clinicians now have a clinically and cost-effective treatment to offer patients with pain."
One in five people who have knee replacement develop chronic pain postoperatively, said Professor David Hunter, a rheumatologist at the Royal North Shore Hospital and a professor of medicine at the University of Sydney.
He said several studies have suggested that predicting who might be less likely to respond to total knee replacement surgery is possible.
"Ideally, people who are more likely to not respond to surgery should be targeted towards treatments other than total joint replacement."
"The STAR care pathway is an important innovation with promising effects, but the poor post-surgical outcomes would not have occurred in an ideal world," said Professor Hunter.