16 November 2023
A little TLC goes a long way in knee OA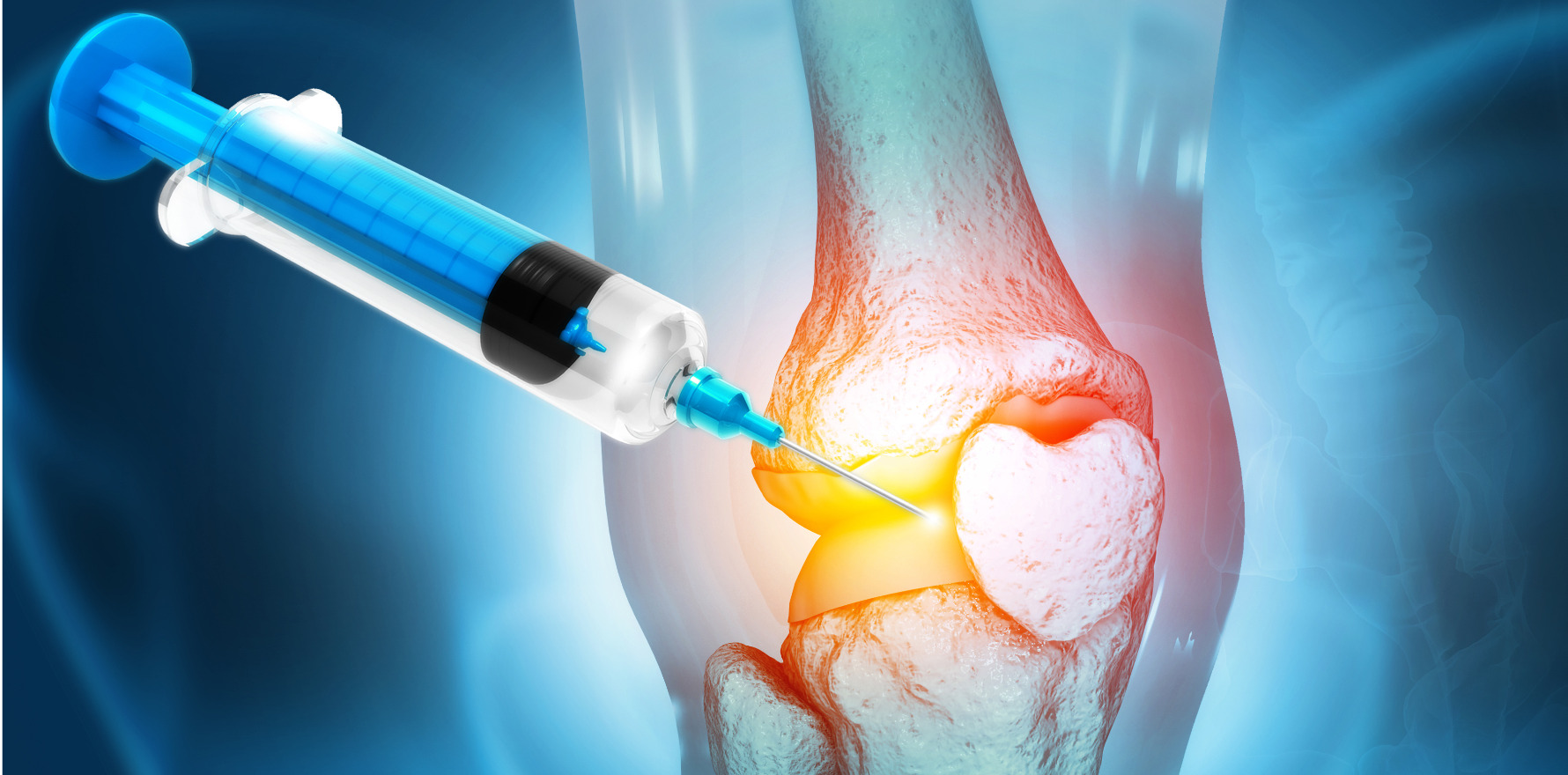 The highlight of the final day of ACR Convergence was the late-breaking abstracts, where Professor David Hunter presented the results of a phase 3 trial of repeat injections of TLC599.
TLC599 is a liposomal preparation of dexamethasone sodium phosphate 12mg. A multi-layer lipid membrane encapsulates the dexamethasone (DSP) allowing for a controlled and sustained release, with some free DSP included to provide an immediate effect.
A phase 2 study over 24 weeks was published in 2022, showing statistically significant improvements in VAS pain, WOMAC pain and WOMAC function compared with placebo.
The aim of the current study was to confirm the benefit over six months and study the additional benefit of a repeat injection, as well as evaluate safety.
The randomised double-blind controlled study was conducted both in the US and Australia. Patients had K-L Grade 2-3 OA of the knee, with pain above a certain threshold. Participants were given two blinded injections, at baseline and week 24. There were three treatment arms: TLC599 (252 patients); placebo (126 patients); and DSP 4mg with TLC599 for the second injection (126 patients).
The primary endpoint was change from baseline in WOMAC pain score at 12 weeks for the TLC599 versus placebo group, and the difference was statistically significant. There was also a statistically significant difference between the two groups for WOMAC Function and average daily pain.
The separation between TLC599 and placebo continued to week 24, whereupon the second injection was given. This resulted in a marked improvement in symptoms that persisted to week 52, with a clear separation from the placebo arm.
TLC599 was generally well tolerated. The most frequent adverse event related to a local self-limited arthralgia around the site of injection, which was numerically more frequent in the TLC599 group compared to DSP and placebo.
"For WOMAC pain, TLC599 was numerically superior to placebo at all timepoints through to week 24, and statistically superior at week 12, which was the primary endpoint," Professor Hunter told delegates.
"A second injection of TLC599 at week 24 provided further benefit to week 52.
"The pain reduction in average daily pain from injection one of TLC599 was again numerically superior to placebo at all time points through Week 52, and statistically superior through Week 34.
"TLC599 may provide prolonged benefits and an alternative treatment to corticosteroids for the management of pain for people who have osteoarthritis of the knee," he concluded.
In the Q&A after the presentation, Professor David Felson questioned the apparently long-lasting benefit of regular DSP.
"It's remarkable how long that persisted with respect to pain, and it didn't look like it separated very well, if at all, from the long-acting preparation," said Professor Felson.
"Should we be injecting dexamethasone in knees rather than triamcinolone?"
Professor Hunter acknowledged that the persistence was "quite surprising". However, he added, "Would I advocate that we anticipate that you're going to see 24 weeks' duration from standard dexamethasone in your clinical practice? I would surmise, no."
A question from the online audience related to the clinical relevance of the pain reduction to the patient.
"There's lots and lots of different studies out there that look at minimally important change and minimum clinically important difference in the context of osteoarthritis," said Professor Hunter.
"So for change, that's a within group comparison. For this particular study, what you'll see is that there's a 20 unit difference for TLC599, on the zero to 100 scale for the within group change, which according to Silva's metaanalysis from 2023, does meet that threshold," he said.
"If you look at the between group change for TLC599 in comparison with placebo, it doesn't meet that clinically important difference.
"Is it clinically important to patients? I would suggest that we should be at least looking at the within group change, and that does appear to meet that threshold."
L19 A Phase 3 Study of Repeat Injection of TLC599 in Osteoarthritis of the Knee: Benefits to 52 Weeks