15 November 2023
New ILD guidelines: experts make sense of the options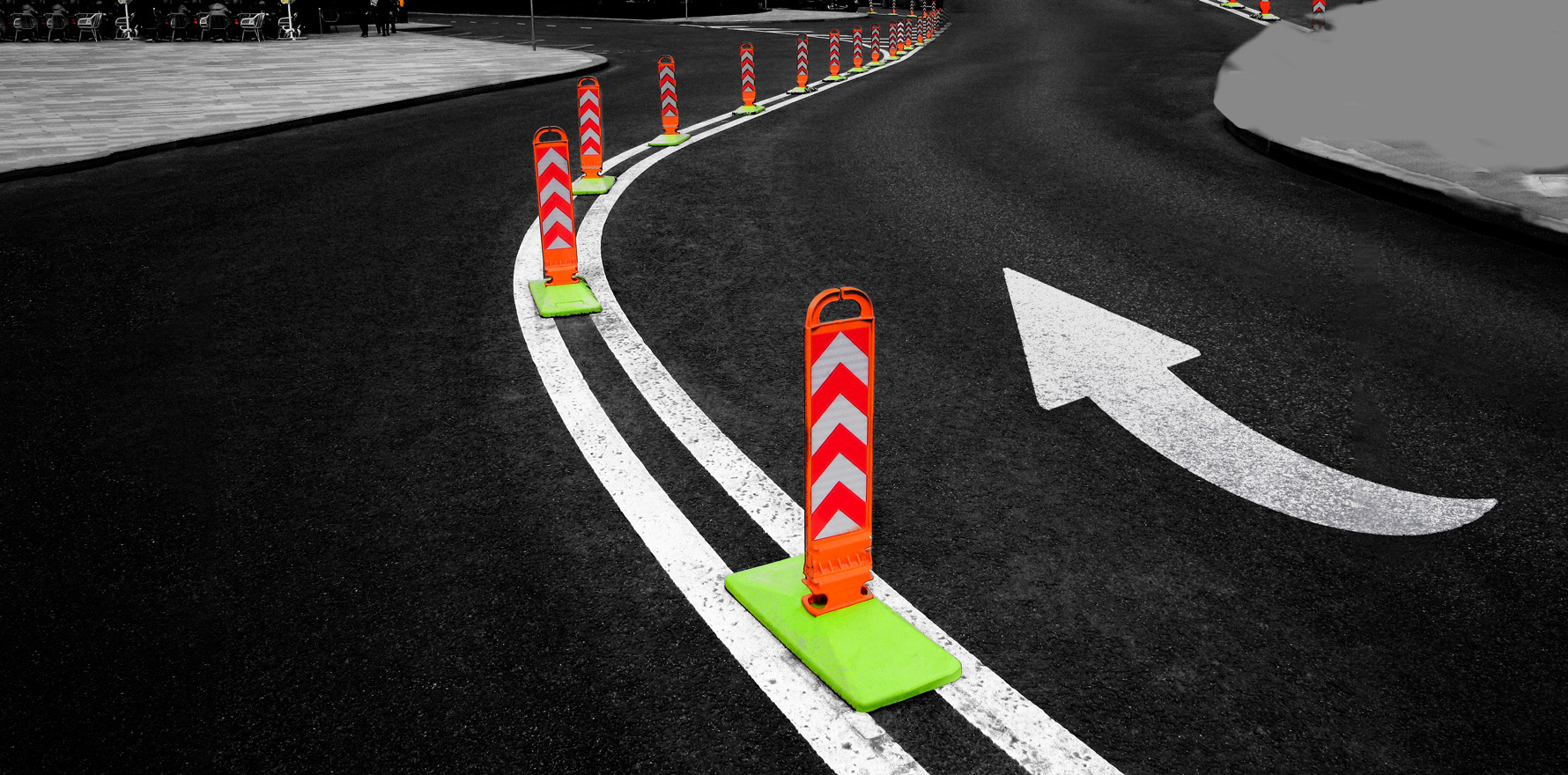 A large portion of rheumatology patients should be considered for screening for interstitial lung disease, according to new guidelines presented at the ACR Convergence.
The American College of Rheumatology Guidelines for the screening, monitoring, and treatment of systemic autoimmune rheumatic disease (SARD) associated interstitial lung disease (ILD) are one of the largest ACR guidelines to date, and were developed in response to the large number of available options, newly approved drugs and practice rapidly changing in advance of the data.
"These guidelines provide a risk-based approach to screening and monitoring of ILD and people with systemic autoimmune rheumatic diseases [and] a range of options that can be chosen based on individual patient factors and preferences," one of the authors, Dr Sindhu Johnson, a rheumatologist and clinical epidemiologist at the University of Toronto and a guideline author, told delegates gathered in San Diego, California.
People with systemic autoimmune rheumatic diseases (SARD) are susceptible to developing ILD and it's a significant source of morbidity and mortality in this group. Most at risk are those with systemic sclerosis, mixed connective tissue disease, rheumatoid arthritis, idiopathic inflammatory myopathies (myositis) and Sjogren's disease. The guidelines pertain to people aged 17 years or older with one of these five diseases.
Co-management of patients with ILD with pulmonologists is strongly encouraged and is reflected in monitoring and treatment recommendations.
"The patients told us loud and clear. They value collaborative management between their rheumatologist and their pulmonologist, and they particularly value clear communication. They really don't want to be caught in the middle," Dr Johnson said.
The panel made recommendations for screening of patients with these five diseases, monitoring of those diagnosed with ILD, and treatment of the ILD (not the extra-pulmonary manifestations of underlying SARD).
Limiting the guidelines was difficult, but had to be done, Dr Alana Bernstein, author and expert in the relationship between autoimmunity and interstitial lung disease, told conference delegates, because the original number of questions to be addressed was 4246. "We were left with 241 … which is still a lot of questions to answer," she said.
Some recommendations in the guidelines are conditional, like MMF as a firstline treatment, because of small sample sizes, surrogate outcomes, limited data, but "substantial clinical experience", Dr Bernstein explained. Others were strong recommendations, like that against glucocorticoids as firstline treatment because of moderate certainty of evidence for harm and unclear evidence for benefit.
Strong recommendations were still sometimes made even with low quality evidence if there was a likely benefit in a life-threatening situation or "potential catastrophic harm."
The guidelines made 50 recommendations in total, three of them strong:
For people with SARD at increased risk of developing ILD we strongly recommend against screening with surgical lung biopsy
For people with SSC ILD, we strongly recommend against glucocorticoids as firstline ILD treatment
For people with SSC ILD progression despite first ILD treatment, we strongly recommend against using long term glucocorticoids.
Screening
While all five diseases confer a heightened level of risk of ILD, some are higher risk than others.
Screening is recommended for the vast majority of patients with systemic sclerosis and mixed connective tissue disease because they are at highest risk.
Not all patients with other diseases need to be screened. A risk-based approach is recommended. "If there is the presence of one or more risk factors, then a discussion with the patient should be had about screening," said Dr Johnson. A table of risk factors is included to help guide the decision.
For patients with rheumatoid arthritis, ILD risk factors include high titre RF, anti-CCP antibodies, smoking, older age onset, high disease activity, male sex and higher BMI.
For those with idiopathic inflammatory myopathies, they include the presence of anti-synthetase antibodies and anti MDA5 antibodies, Mechanic's hands, arthralgia, arthritis and ulcerating lesions.
And in patients with Sjogren's disease, ILD risk factors include the presence of anti-Ro52 antibody, ANA, Raynaud phenomenon, older age and lymphopenia.
Two tests are recommended for screening: pulmonary function testing (including spirometry, lung volumes and diffusion capacity – office spirometry alone is not sufficient) and high-resolution CT thorax.
Several screening tests are conditionally recommended against, including chest radiography, six-minute wwalk text, ambulatory desaturation testing and bronchoscopy, and surgical lung biopsy is strongly recommended against, but could be considered in special circumstances, like if a scleroderma patient was unable to get a good seal around a mouthpiece, or you were trying to rule out infection, sarcoidosis, lymphoma, or alveolar haemorrhage.
A CT angiogram is also not appropriate to screen for ILD, although it is what a patient presenting at emergency for shortness of breath might get in order to rule out pulmonary embolism, Dr Johnson pointed out.
Monitoring
The guidelines recommend two tests for monitoring patients who are diagnosed with ILD: pulmonary function testing with the three components listed above, and ambulatory desaturation testing. They also conditionally recommend high resolution CT chest as needed.
"[Ambulatory desaturation] is a test that is not commonly prescribed or conducted by rheumatologists," said Dr Johnson. "The screening of ILD lies within the realm of rheumatologists. But once a patient is diagnosed with ILD, we are highly encouraged to co-manage these patients with pulmonologists. Ambulatory desaturation testing is a not infrequent test in the hands of pulmonologists."
Dr Johnson stressed that the six-minute walk test with continuous oximetry would not do in its place. As with screening, this test was conditionally recommended against, along with chest radiography and bronchoscopy, except in particular situations, such as if a patient was unable to perform a pulmonary function test, was being assessed for lung transplantation, or to rule out infection or alveolar haemorrhage.
The guidelines also make suggestions for frequency of monitoring with pulmonary testing:
For patients with idiopathic inflammatory myopathies and systemic sclerosis, pulmonary function tests every three to six months for the first year and then less frequently once stable
For those with rheumatoid arthritis, Sjogrens disease and mixed connective tissue disease, pulmonary testing every three to 12 months for the first year and then less frequently once it's stable
"This is not evidence based, but rather suggestions put forward by the voting panel," said Dr Johnson.
Treatment
The guidelines provide a table of recommendations for ILD treatment in patients with each of the five rheumatic diseases.
Interventions fall into two groups: preferred treatments (expected to be most commonly prescribed) and additional (that can be used in specific circumstances).
"Clinicians must retain the ability and latitude to prescribe a medication based on individual patient factors and preferences," Dr Johnson said.
"Often there was low certainty evidence to recommend one treatment over another," said Dr Johnson.
"There are many situations that may lead a provider to choose a different option for the treatment of ILD within this menu of options, for example, the presence of comorbidities or extra-pulmonary disease. So while our guidelines were focused on the effectiveness of ILD, providers may choose therapies that will help the ILD and other disease manifestations."
Mycophenolate is conditionally recommended as firstline treatment in all five diseases. Based on individual patients, there are other choices. "As an example, if the patient has rheumatoid arthritis and ILD and active inflammatory arthritis, rituximab may be a good option," said Dr Johnson.
Short-term glucocorticoids are conditionally recommended as bridging therapies or for treatment of an ILD flare in all diseases except systemic sclerosis, where there is a strong recommendation against its use because it may induce a scleroderma renal crisis.
"While this may be common knowledge for most rheumatologists, this may not be common knowledge for most pulmonologists. So here's an opportunity where rheumatologists can educate our pulmonary colleagues in your consultation notes," said Dr Johnson.
Some rheumatologists listening to the presentation were concerned that the multiple options would result in inferior treatments being chosen for patients with both a specific rheumatic disease and ILD, but Dr Johnson said this was where co-management was so important.
"I think it's a very low risk that a rheumatologist would choose the wrong treatment for ILD, but there is a risk that a pulmonologist may be just focused on the lung and then choose an ILD-specific therapy. And so I would highlight and encourage rheumatologists when co-managing the patient to educate our pulmonary colleagues about why one treatment might be a better option than another," she said.
If ILD progresses
After the first ILD treatment, mycophenolate is conditionally recommended if not already used. Otherwise, the next cabs off the rank are rituximab, nintedanib, tocilizumab and cyclophosphamide.
Professor Johnson highlighted three conditional recommendations for treatment of patients with ILD progression that rheumatologists might not be familiar with: autologous hematopoietic stem cell referral for scleroderma patients at an experienced centre; IVIg for patients with myositis or myositis-predominant mixed connective tissue disease; and calcineurin inhibitors, specifically tacrolimus, and JAK inhibitors, in particular tofacitinib, for myositis-associated ILD progression.
Long-term glucocorticoids are strongly recommended against in scleroderma and conditionally recommended against for the other diseases.
There is also a conditional recommendation for patients with any of the five diseases for lung transplant evaluation referrals at the right time.
"Not everybody will have access to an experienced centre. But the patient panel told us that they would be willing to travel if needed … and that they would value the referral.
"In a setting of rapidly progressive disease, these are patients that really do have poor outcomes, and the medical management may just be a bridge to transplantation and so early referral … should be considered in these patients," Dr Johnson said.
Rapidly progressive ILD
"This is a term of the modern era," Dr Johnson told delegates. It describes a patient who goes within days or weeks from having few or no symptoms to needing hospitalisation and high flow oxygen, with no known alternative cause. It mostly occurs in patients with MDA-5 antibodies, rarely in systemic sclerosis, rheumatoid arthritis and Sjogren's disease.
Usual treatment is combination glucocorticoids and two additional therapies, rituximab or mycophenolate.
"However, what may be new to some people is combination IVIg and a calcineurin inhibitor, notably, tacrolimus. This is a situation where experience at expert centres is influencing our guideline in advance of data," said Dr Johnson.
Many treatments were considered to be outside the scope of the guidelines, such as exercise, palliative care, physiotherapy, pulmonary rehabilitation, supplemental oxygen therapy, proton pump inhibitors, H2 blockers, trimethoprim sulfamethoxazole and domperidone. Vaccination against covid and influenza continues to be recommended by the ACR.
Two guideline summaries including tables and figures are available on the ACR website, with full papers expected to be published in 2024. The ACR intends to review the literature annually and plans to move towards a living guideline model.