16 November 2023
Too much love (liquorice) will kill you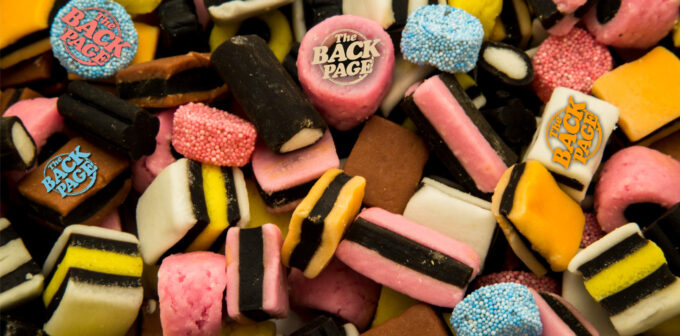 I'm no stranger to a selective diet – in exam week I subsisted on two-minute noodles and RedBull (if you're reading this, sorry Mum).
But in bad news for liquorice fanatics, a similarly fussy diet is a no-go after a Tasmanian man succumbed to cardiac arrest after excessive liquorice consumption.  
The 75-year-old Hobartian – who has since recovered – presented to hospital unresponsive, had a Glasgow Coma Scale score of 3, with pulseless electrical activity.
"We figured out that he'd just been eating lots and lots of liquorice," said Laura Perry, an associate clinical pharmacy manager at the Royal Hobart Hospital. "That was what he was focusing on at that point in time for his mental illness."
The man had a history of schizophrenia and fixation on foods and had consumed half a bag (100-150g) of liquorice every day for the past six months.
In 2020, a man from Massachusetts in the US died from excessive liquorice consumption, eating one or two packets of liquorice a day for three weeks, two to four times more than the Tasmanian patient.
Black liquorice contains glycyrrhizic acid, which causes hypokaelaemia and in, extreme cases, mimics primary hyperaldosteronism. Despite its name, red liquorice doesn't contain the liquorice root so if that's your candy of choice you should be in the clear (or not, it's disgusting).
Ms Perry said the incident highlighted the need for pharmacists to treat patients holistically and be more aware of food interactions, as liquorice was not necessarily a "red flag food" (even though it might taste like poison).
"I think we get really focused on medicines and what contributions they can make, without thinking sometimes about the person as a whole," she said.
"And when we're busy, that's really easy to do – and I don't think this would have been necessarily a standard thing to look into," she explained. "But overall, it's something we can think about more when we're counselling patients.
"It's something you don't see very often. It was one of the things that makes you think more about that person a bit more. It's more humanistic."
Finally, the pharmacists emphasised that the age-old adage of "everything in moderation" runs true. But unfortunately for me, my obsession with instant noodles and RedBull will stick with me – at least until I graduate.
Send your aniseed-infused story tips to cate@medicalrepublic.com.au.